Homepage – Church on the Move
Church at 1003 North 129th East Avenue, Tulsa, OK 74116
Church on the Move in Tulsa, Oklahoma, Pastor Willie George.
---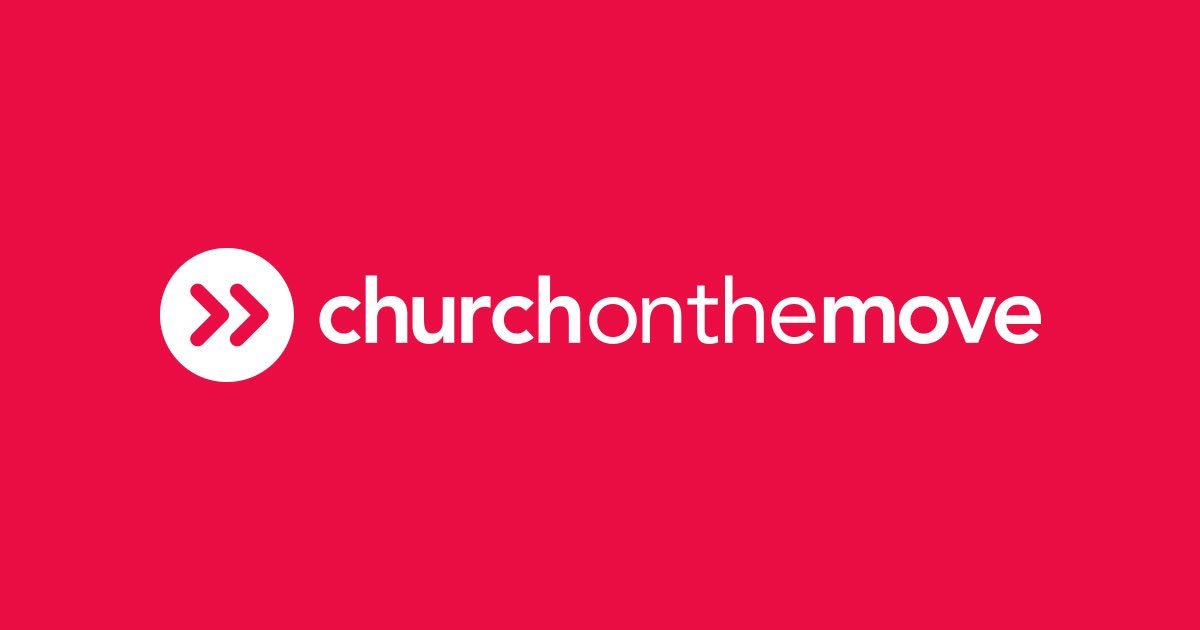 Church on the Move contacts
Make a Donation to help this Church!
Your tax deductible donation will help further mission to Church on the Move on site alluschurches.com

Church on the Move rating
★ ★ ★ ☆ ☆ (7 reviews)
How would you rate Church on the Move?
☆
☆
☆
☆
☆
Working hours of
Church on the Move
Closed now.
Today: 06:00 pm - 07:30 pm
| | |
| --- | --- |
| Sunday | 09:00 am - 02:00 pm |
| Saturday | 06:00 pm - 07:30 pm |
Vacancy Church on the Move (jobs):
Coming soon
Church on the Move photos
Last reviews about Church on the Move
in Tulsa, OK
Add your review. Your feedback helps to get feedback and an honest opinion about the Church on the Move.
Thanks to the reviews, people get the knowledge of mistakes or warmth and delight of gratitude.
★ ★ ★ ★ ★

Mr. George, wife, and associates know what they are doing. God Bless, any and all.

Added January 12, 2018 by Steve Barry (Barons)

★ ★ ★ ★ ★

We have been going to COTM for just over one year and we love it!

Added January 07, 2018 by Heather Cupp

★ ★ ★ ★ ★

I absolutely love this church. Everyone is friendly, the worship service is AMAZING, and my three children greatly enjoy the children's program. My boyfriend and I started the Next Move classes at the beginning of the month. We are both looking forward to seeing what God has planned for us at this church.

Added May 10, 2017 by Florence Liebhart

★ ★ ★ ☆ ☆

My children don't really care for the children's program. The host team is friendly. The children's department called me to verify information about a program I signed my son up for and five minutes later I received a very unexpected email that upset me. The lady on the phone could of have me advance notice. The children's department I would rate a one. The adult service is amazing though. My oldest son, seven years old, is going with my parents to their church. My home church is Life.Church which our whole family loves, we attend here to be with my sister and her kids, and because I enjoy the worship service.

Added April 22, 2017 by Jonica Rea

★ ☆ ☆ ☆ ☆

BE CAREFUL!! If you are a member or plan to become a member do not become too involved in a personal way with the staff. Im talking about Willie and Whitney George as well as Ethan Vance. To protect yourself, keep these people at arms length. Especially if you have more than a five figure income. They avoid being too involved with the lives of people that make under 100,000 a year like myself anyway. I have served this community as a Broken Arrow Police officer and am now I'm a Captain at another Police Department in the Tulsa area. I was involved with this church from approximately 1996 to 2010. You must pay tithes at this church or you can not serve in any capacity at this church. This includes giving of your time. There is no tolerance for falling on bad times and having financial difficulties. No excuses. No time given for excuses. They are poor listeners and will not listen unless you are agreeing with them. In the profession I'm in, this can be considered a form of coercion.
I had a private investigator come to my house several weeks ago who had a client he was working for out of Minnesota. This client was experiencing a form of coercion from the staff at church on the move here Tulsa. Obviously the client had money to send these private investigators to my home to speak to me as well as other people in the surrounding Tulsa area.
Being a law enforcement officer all these years and having dealings with the possibility of human beings that want to assault and kill me on a daily bases, the actions of the Georges and Ethan Vance are trivial in their methodology. But, to others in the community [and now the country] do not have such thickened skin and could be drawn into doing something they were coerced in doing. Do not allow yourselves to be bullied or manipulated by these people. All people make mistakes and maybe they have learned from their's. However, transparency of who you are dealing with is lacking.
On stage the speaker will admit in making mistakes in order to appear like you to gain a connection with the audience. Personally and privately, the apologies of offense will never come. Remember .... that apology was taken care of on stage.
Be careful Tulsa and surrounding cities. You really will never know who you are really dealing with at this church.

Added March 17, 2017 by Scott Surface

★ ☆ ☆ ☆ ☆

I agree with Captain Scott Surface This Church is for the weak minded Pastor Willie George is a real con-artist You can tell immediately Pay your Tithes or your going to HELL The Earth is only 6,000 years old Don't believe in Evolution Really? They feed off the weakness of good hearted people They're no different than Gordon Gecko from the movie Wall St Born and raised in Brooklyn NY I've never heard so much B.S. in all my life Stay far away from Church on the Move and the Con Artist that calls himself Pastor Willie George God doesn't need your money just your faith and belief in him God Bless

Added January 04, 2017 by Eddie Buonomo

★ ☆ ☆ ☆ ☆

Great worship and support staff is very kind. Teaching is watered down and somewhat carnal. If you want a great worship experience, this is a good church. If you want great teaching to grow under, I would not recommend this church

Added September 09, 2016 by Steven & Tracey Jiles
How would you rate Church on the Move?
☆
☆
☆
☆
☆
Church on the Move website info
Website address: churchonthemove.com
Website title: Homepage – Church on the Move
Website description: Church on the Move in Tulsa, Oklahoma, Pastor Willie George.